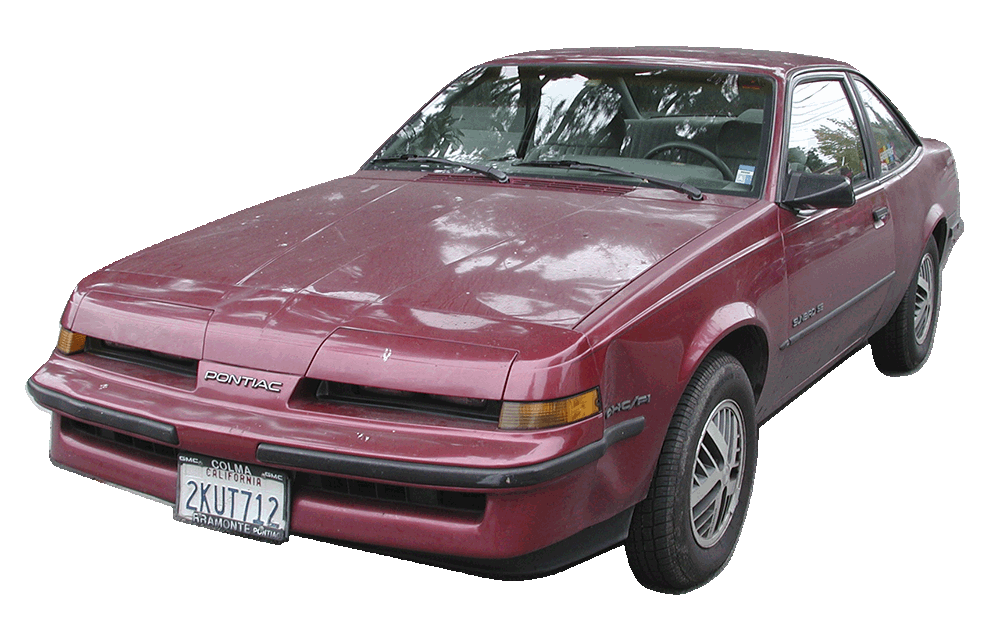 This is the car that is supposed to take us all the way to Virginia. 3000 miles, more or less. Not really much, after all.

The car is a little old but honorable Pontiac Sunbird SE 1988.
SE = Special Edition. The Sunbird is the younger brother of the Pontiac Firebird, and as I have got to know in the last years, 'Special Edition' is not so special at all, but is something that could be good and powerful but it is not. Looks good with a big hood, but it is a wide-angle effect, and it is a two doors. On long journeys is a bummer having a two doors ... and small trunk too ...
The Pontiac Sunbird SE is sort of a second choice performance car. In fact the maximum allowed speed on the tachometer is 85 miles per hour ... with a 2 liter powerful engine! That's why I am so confident we won't have any trouble in getting easily on the East Coast.
Big underused engine won't leave me on the road, this is a fact.
But just to make sure I will make it smoothly, I decide to take some precautions.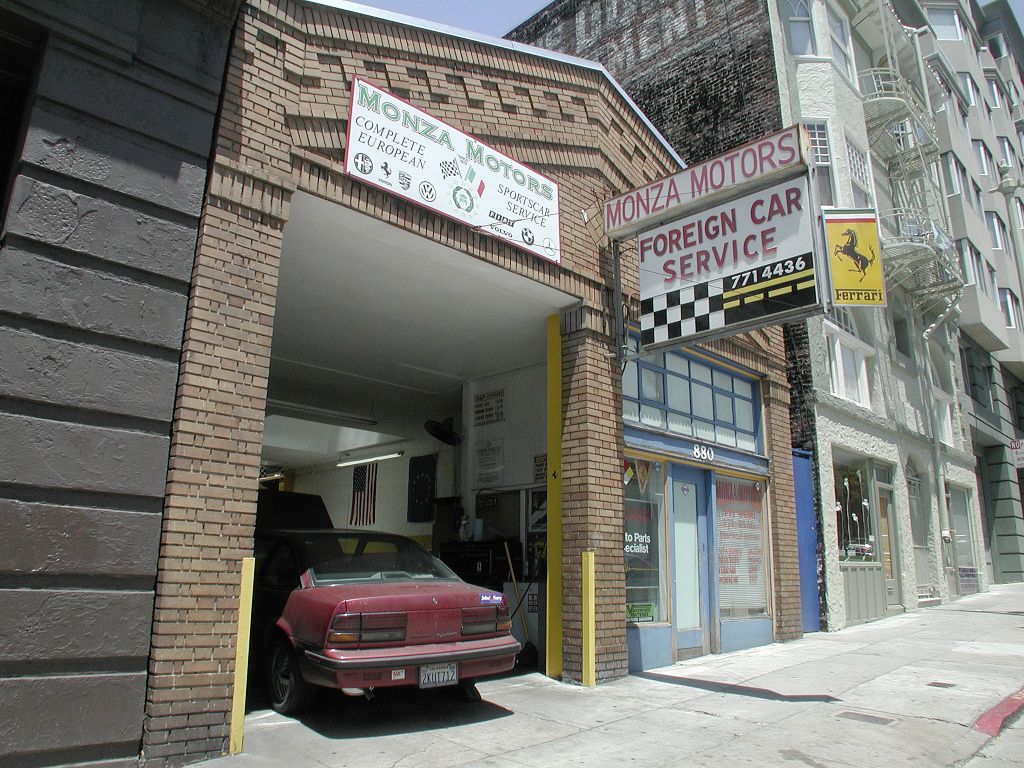 PRECAUTION # 1 - I choose the best mechanics and garage ever in the Bay Area to give my Sunbird the best tune up available.
No doubt about that, best ever is MONZA MOTORS, run by Luigi Prospato, an Italian friend of mine, with his two experienced assistants, Daniel and Victor. Mexicans with an Italian heart for motors.
They set up the old heart (and the brakes, belts, fluids, alternator ...) of my Pontiac to the maximum level of performance that it can be reached, so far so good ...
It's the official FERRARI garage service, if they won't be able to revive my baby ... nobody else will!