HELLO FOLKS!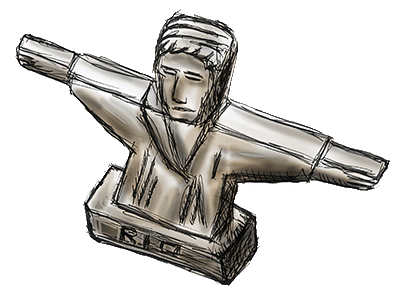 Welcome to Roberto Delpiano's cultural web site for the year 2000.
My new Millennium reportage will start from Copacabana beach, Rio de Janeiro, Brazil. Hot nice weather, good food, huge clean beaches, lots of music & animation ...
But no matter how we feel about all this millennium stuff, we have to take in consideration the fact that it is going to happen anyway, and it will be very unlikely that we'll be able to celebrate the beginning of another one.
So, please feel at home, wander around and check out some important facts …
I provide here some vital historical facts about the two millenniums that compose our western calendar. They may not be the most important, but you'll surely find some interesting reference which can always be useful, and can provide good topics for good elevator talk.
Have fun!.